Okay, so
clashed_graphic
made herself a wee icon challenge which I've copied in the hopes of getting my icon creative juices running again, coz I miss making them.
This is the challenge:
So as my challenge for myself I'm going to make icons from both shows but the way I'm going to do is I'll go in episode order and I'll be making 25 icons per episode.
So I started with Bones, mainly because I found an awesome graphic site. Many thanks go to
pixation
(
spiffydaze
) at
Crafty Monkey
for the awesome caps.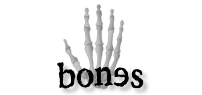 Bones 1x01 Pilot
001

002

003
004

005

006

007

008
009
010
011

012

013

014
015

016
017
018
019

020
021

022

023

024
025

Coming soon....Well I don't know yet, you'll just have to wait and see =)
-- Tams
#010
Current Mood: creative
Current Music: TAPS